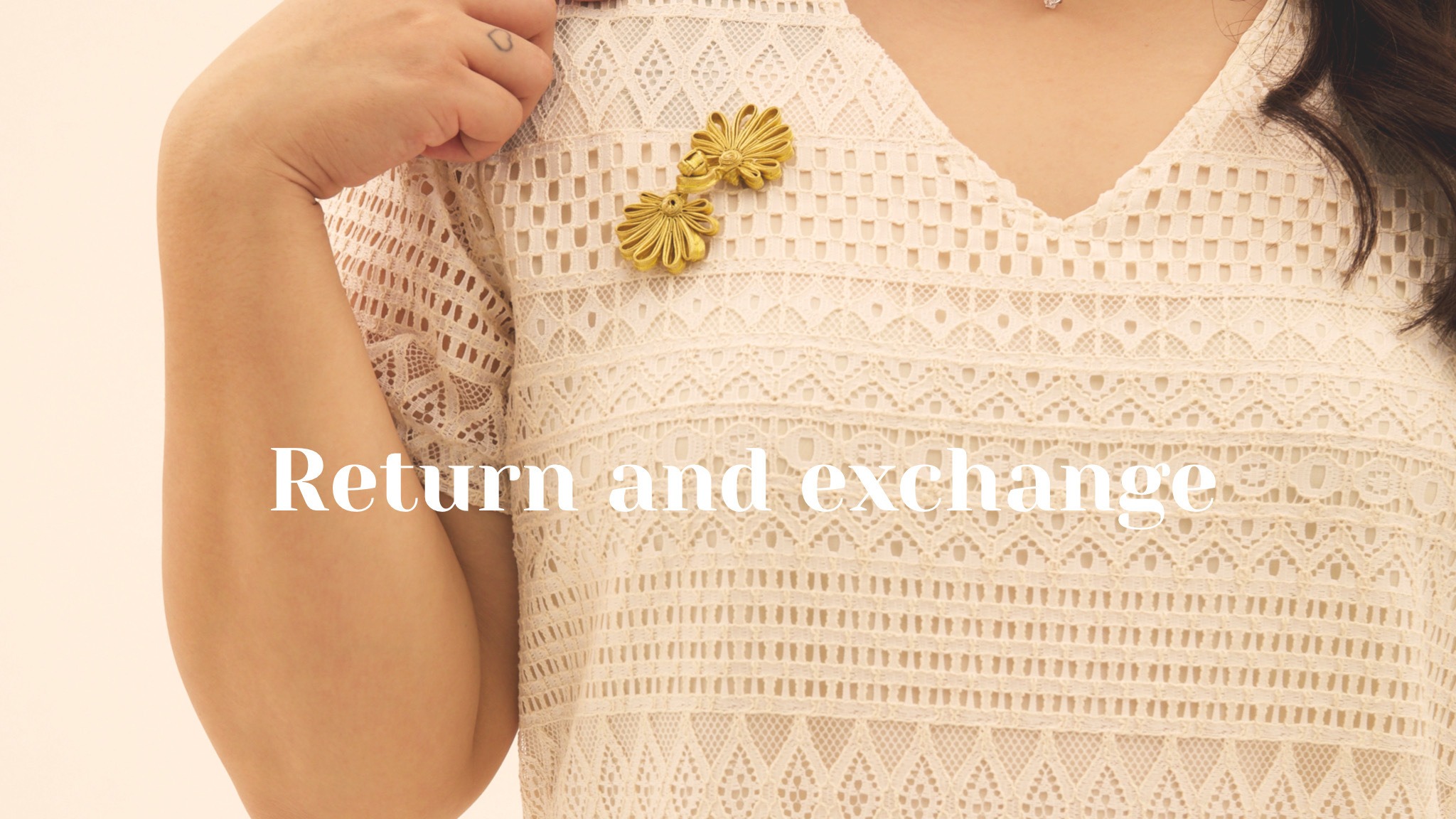 Product pictures provided on this site are provided to help recognize products. Due to packaging redesign and improvements these may not reflect exactly on the package you receive. We take all reasonable care to ensure that all descriptions, details and prices of products appearing on the Website are correct at the time when the information was input into the system, the information appearing on this Website at any time may not reflect the exact position at the moment you place an order. To complete your return, we require a receipt or proof of purchase.
Juneoesque LLP shall use its best efforts to ensure that orders are correctly fulfilled. Should there be any discrepancy, please notify us either by email at Juneoesque LLP or call our hotline at Juneoesque LLP or by the next working day within 24 hours.
Unless item is defected and out of stock, there are strictly no refunds
Defects refer to conditions such as a hole found, missing button, deemed (after sending us a picture for verification) as unwashable stains. If item is not subjected as defected, do note that Juneoesque can reject the option of refunds
Should an item be found defected, do email us within 7 days after order has been shipped. Item must be in original condition; unwashed, unworn, brand new and re-saleable. Item sent back to us must be accompanied by a Certificate of Posting, with all postage costs absorbed by us
Measurement discrepancies of 0.5 – 1" are not deemed as defects
Exchange policy is that u can send it back to us via a traceable source.
We will issue you a credit note for u to use it to buy another item on www.juneoesque.comNote: traceable source is preferred to prevent dispute in case items are sent but not received. Traceable source refers to courier / registered mail.
Do note that items purchased via credit note will not be eligible for any further exchange.
Exchanges will need to be sent back within 7 working days 🙂
Do contact us at june@juneoesque.com should you have further enquiries. Thank you.